Cate Blanchett Had a Fabulous Week
In case you missed them, here are the best parties of the week.
---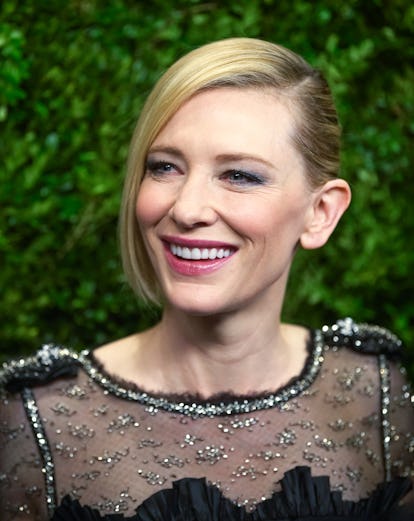 Cate Blanchett's Fan Club Meets First, at the New York premiere of Carol.
Then Meets Again Members Todd Haynes, Martin Scorsese, and Cindy Sherman saluted the actress at the Museum of Modern Art.
Taylor Swift Throws a Birthday Party When she calls, Selena Gomez, Cara Delevingne and Gigi Hadid show up.
Slow Clap: Richard Gere and Alec Baldwin Care About the Homeless As they proved at the annual Artwalk NY auction.
Lauren Santo Domingo, Queen of the PYT's London's pretty young things party with Moda Operandi.
Partying with the Mayfair Set Claridge's and Burberry throw a party, and London's chicest ladies came out in force.
A Somber Opening for Jacqueline de Ribes at the Met Diane von Furstenberg, Carolina Herrera respectfully took in the Costume Institute exhibit.
Kris Jenner and Jennifer Aniston's Pal Meet designer Jennifer Meyer, one half of a Hollywood power couple.
Nineties 'It' Girls Toast Tara Subkoff Chloë Sevigny and Natasha Lyonne turn up at the directing debut of another 90's 'It' girl.
The Mudd Club Returns, for a Night Nightlife staples from both the past and present gathered at the Roxy for an evening of nostalgia.