Cazzie David Just Had the Perfect Response to Ex-Boyfriend Pete Davidson's New Relationship
"Been in Africa, what'd I miss ??"
---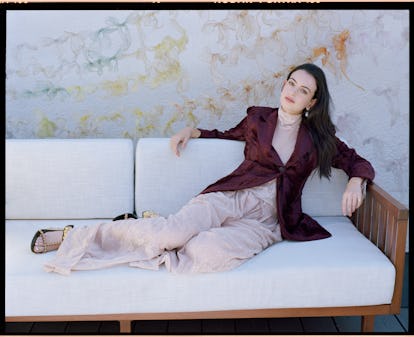 Isn't it nice when everyone gets along? After SNL's Pete Davidson and his girlfriend Cazzie David (daughter of Larry and a comedian in her own right) broke up, tabloids quickly reported that Davidson was seeing the also newly-single pop star Ariana Grande. And Cazzie David's response to the news was just perfect.
David commented without commenting on Instagram, posting a picture of herself looking like the definition of unbothered in a vehicle somewhere in the plains of Africa with the caption, "Been in Africa, what'd I miss ??" Nothing honey, you keep enjoying your vacation.
And other celebrities are absolutely here for David's drama-free attitude. People reports that Zoe Saldana and Jack Antonoff both liked the pic, while Amy Schumer commented "you're Amal" and Lorde wrote "you're so hot omg."
Davidson, meanwhile, just used the same platform to go public with Grande, posting an equally cheeky Harry Potter reference to let the "secret" of his relationship out. In the caption of a picture of himself and Grande in Hogwarts robes, he wrote, "the chamber of secrets has been opened …"
So, everyone wins. Whether they're on safari or playing with magic.
Related: Pete Davidson Responds to Trolls Who Say He Can't Date Ariana Grande Because of His Borderline Personality Disorder