Behold Elizabeth Olsen's Best Instagram Photos, Before the Account Goes Dark
Check out the actress's droll sense of humor while you still can.
---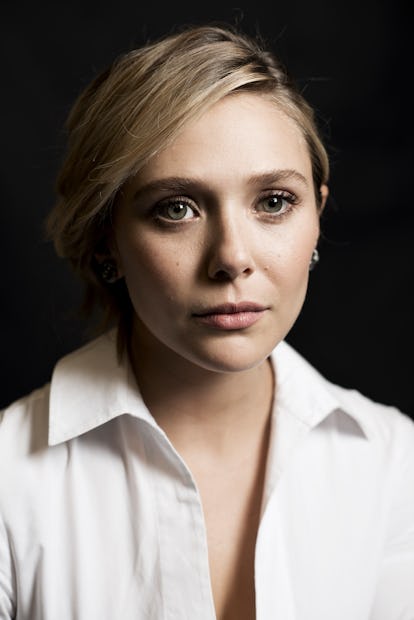 Ever since starring in Ingrid Goes West, last summer's fun yet formidable romp around the Valencia-filtered posts of Instagram, Elizabeth Olsen has been teasing and plotting her own escape from the app.
Yet while you likely won't catch Mary Kate and Ashley Olsen with a public Instagram account any time soon, sister Elizabeth firmly remains in the land of social media—for now.
"Every day I think I should delete it," Olsen told Harper's Bazaar UK in April. "I still don't know why I'm on it, then I think, well, 'I guess I want to promote Avengers' and then I find myself putting something private up there and I think, 'This is stupid, why did I do that? I should delete it immediately,'" the actress went on. And if you were the star of a film that is often defined as "an Instagram movie," as Ingrid Goes West, which chronicles the grim perils of social media, often is, it would make sense to try to defect from the app's iron grip on the psyche.
Olsen's sisters once warned her to be careful in interviews, and take precaution that her words could come back to bite her, after she had been blasé with the press. "It's all part of how you hope someone interprets you, and how they frame who you are and the work you do. [My sisters are] very tight-lipped—notoriously so," Olsen told Modern Luxury in 2017.
In regarding Instagram as just another part of her job as a Marvel superhero in Hollywood, Olsen has managed to preserve her sanity, but she admits that every day she teeters closer to deleting her Instagram altogether. "There are ways I can benefit by having it, but I will delete it relatively soon because I'll stop having promotional stuff. It's a distraction more than anything," she declared.
Looking at Olsen's Instagram account, she comes across as droll and keenly aware of the role social media plays in her life. No wonder she has garnered over 1.6 million followers, all of whom are eager to see her throwbacks, regrams of paparazzi shots, and behind-the-scenes Avengers content.
So before she pulls a Dakota Johnson and goes off the Insta-grid, pull up a chair and take a trip all the way back to Elizabeth Olsen's very first Instagram.
Throwbacks
It's not a proper Instagram account without a hefty dose of #TBT photos.
BTS Avengers Content
Marvel zealots know that cast members' Instagram accounts always function as a premier destination for behind-the-scenes and promotional Avengers content.
Paparazzi Spy Shots aka #FMF
Olsen has started her #feedmefridays hashtag to take the power out of the sneaky invasion of privacy that is paparazzi photos of the actress while she's eating.
No matter what the actress decides to do with her account, this zoom-in on an iconographic painting of a baby Jesus reaching toward Mary could represent a plea from the masses for Olsen to keep her presence on the app.
Related: Aubrey Plaza and Elizabeth Olsen Sound Off on Hollywood, Dark Humor and the Pitfalls of Instagram