Everything We Know About Stranger Things Season 2 (So Far)
Here's what we know about the upcoming season of Netflix's Stranger Things, based on the show's cryptic trailers.
---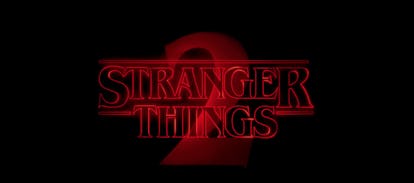 Netflix/YouTube
Netflix has steadily released a string of cryptic teasers and trailers to promote the return of its critically acclaimed sleeper-cult hit, Stranger Things. While the creators and stars of the series have kept most of the plot details and character arcs tightly under wraps, there are a few conclusions that can be drawn based on what's been released to date. Season two of Stranger Things premieres October 27, just in time for Halloween, a holiday that is coincidentally also a main plot anchor featured in the new episodes. It's only been one year since season one introduced us to Eleven and Barb (RIP?), but everyone already looks much more grown-up and ready for The Upside Down's worst.
Here's everything we know about the upcoming season of Stranger Things, based on the teasers and trailers that have been released so far.
The year is 1984.
According to this official teaser, we know that Will Byers went missing in Hawkins, Indiana on November 6, 1983 before being found alive a few days later. That means the entire first season took place in barely a week's time, and nearly a whole year has passed since the boys had their run-in with the creatures from The Upside Down. The teaser reminds us that if we thought 1983 was a strange year for the residents of Hawkins, all we need to do is look at what happened to the entire world in 1984: the Soviet Union boycotted the Olympic games, Coca Cola (unsuccessfully) attempted to rebrand itself as "New Coke," Frankie Goes To Hollywood told us all to "Relax," and those tiny, dastardly creatures you can't feed after midnight known as Gremlins hit the big screen. Things really were weird in 1984, when you think about it.
Eleven is back (and with longer hair).
In Stranger Things' season one finale, Millie Bobby Brown's character, Eleven, disappears with the Demogorgon (the Dungeons & Dragons inspired nickname given to The Monster by the boys in season one). According to the latest trailer, Eleven somehow makes her way back to Hawkins (and no longer wearing her signature shaved haircut, update your Halloween costumes accordingly). We can also predict that if Eleven is back, The Monster—or some variation of a monstrous creature from The Upside Down—will probably return too.
The new season is inspired by slasher films.
We might also expect this season to have more of an 80's slasher film aesthetic, based on this Friday the 13th teaser. If the Halloween and Friday the 13th horror franchises have taught us anything, it's that we should expect the happenings of Hawkins to get a bit more grisly and even spookier than they were in season one.
There's love in The Upside Down.
This fun teaser re-cuts season one scenes between the love triangle consisting of Nancy, Steve, and Jonathan as a rom-com rather than a sci-fi mystery. Hopefully this season brings us just as much teenage angst and semi-requited romance as there was in the first season.
There will be more synth.
Kyle Dixon and Michael Stein, composers from the band S U R V I V E who composed the season one score, are back with new music for season two. The new soundtrack suggests a sound that reverberates from season one, but introduces some new compositions to keep the sonic elements fresh.
Nosebleeds are still a thing.
The cryptic phrase "sunflower, three to the right, four to the left, rainbow, 450, breathe" is featured prominently in this teaser titled "Nosebleed". Expect this sequence to possibly have the same level of significance as "The Numbers" from Lost (4 8 15 16 23 42, in case you forgot).
There are new faces.
While many details surrounding the upcoming season have been top secret, '80s blockbuster veteran Sean Astin appears as a former Hawkins classmate of Joyce's (Winona Ryder), while newcomer Sadie Sink plays a skater who's part of the boys' crew. As new cast members join the residents of Hawkins in uncovering the truth behind the strange happenings in town, there's still no word on whether or not season one's Christmas lights or sensory deprivation tanks will play a role in the new episodes, but we'll find out October 27.
Related: Stranger Things Is Celebrating Friday the 13th With a New Season 2 Trailer
See W's most popular videos:
Millie Bobby Brown Does Karaoke