Gisele Bündchen To Unveil All Her Secrets in New Memoir Lessons: My Path to a Meaningful Life
Not included: self-discipline.
---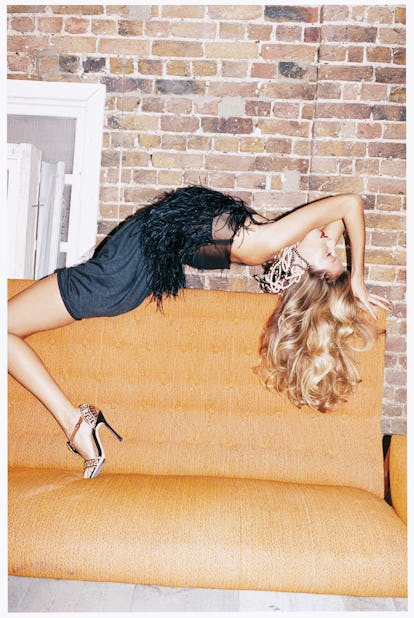 Juergen Teller
There is no question that Gisele Bündchen is living her best life. The supermodel is one of the most successful models in the world (it was only last fall when she was finally dethroned as the world's highest-paid model by Kendall Jenner), and her home life is just as enviable—her relationship with Tom Brady is goals for many, and she's the mother of two adorable kids. There's also the fact that she, along with her husband, leads an impossibly healthy lifestyle thanks to a plant-based diet. While this all seemingly comes natural to Bündchen, soon, the model will be sharing her recipe for success with the rest of the world.
Today, Bündchen announced her forthcoming memoir, which promises to help everyone else live as well as she does. Titled Lessons: My Path to a Meaningful Life, the book offers a look at Bündchen's health and wellness hacks, as well as her personal life, with a collection of photos from throughout. "Looking back on some of the experiences I have lived through these past 37 years, what I've learned, the values that guided me and the tools that have helped me become who I am, has been a profound and transformative experience," she wrote on Instagram, where she posted the cover art as well as a preview. "I'm happy I get to share with you my journey through many of the ups and downs that made me who I am today!"
Last May, Bündchen opened up about her relationship with Brady, telling Charlie Rose, per People, "We do most of our growing in relationships because … they see all of us, right? All the sides of us. I think we have been growing and learning a lot from each other," she says. "You know, walkin' this life with a partner where you can always grow and learn from, it's wonderful."
Brady later talked about how the pair have been aging gracefully, telling CNN, "It's really a lifestyle, it's not one thing you can point to. It's not like: 'Wow, if you just eat this way, that will happen.' It's every decision I make … is centered around how I can be the best possible player I can be. And I really enjoy it … It requires a little bit of discipline but once you make those disciplined choices, they just become part of your life."
Bündchen's memoir comes out October 12; self-discipline not included.