Jennifer Garner Is Reportedly Dating Tech CEO John Miller
The couple have been seeing each other for six months.
---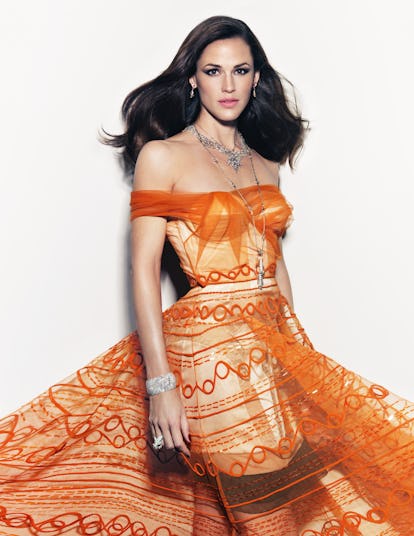 It looks like Jennifer Garner might have a new man in her life. According to a report from Us Weekly, Garner has been dating CaliGroup CEO John Miller for the past six months. "It's getting pretty serious," a source told the magazine. "Jen brings out the best in John, and he is the happiest he has probably ever been," another source added. "It's a loving, healthy relationship."
So who, exactly, is this not-so-mystery man? Per the CaliGroup website, Miller graduated from Stanford Law School, is the author of The Handbook of Nanotechnology Business, Policy, and Intellectual Property Law, and founded CaliGroup in 2011. His company has its fingers in several pies, including Miso Robotics, which is behind Flippy, "the world's first autonomous robotic kitchen assistant that can learn from its surroundings and acquire new skills over time," according the official website. If you ever want to see Flippy in action, just check out one of the 50 CaliBurger restaurants, also under the CaliGroup umbrella, that Miller oversees.
Miller has reportedly already met Garner's three young children, Violet, Seraphina, and Samuel. Their father, of course, is Ben Affleck, who has been photographed with various women since he and Garner first separated in 2015. And though their divorce was officially (finalized) in early October, the duo have maintained a united front. In fact, Garner reportedly staged an intervention for her ex in August and even drove him to rehab. "She wants him to be clean and healthy and will help him get there if he's committed," a source told E! News. "She is glad he is in a safe place and getting the help he needs."
Us Weekly reports that Miller is also finalizing his own divorce with concert violinist Caroline Campbell, with whom he split in 2014 after nine years of marriage.
Related: Jennifer Garner Explores ASMR