See Everyone Who Attended Kanye West's Album Listening Party, From Kim Kardashian to John Mayer
All of the collaborators, family, and friends of Kanye West who flew to Wyoming for a sneak peek at YE.
---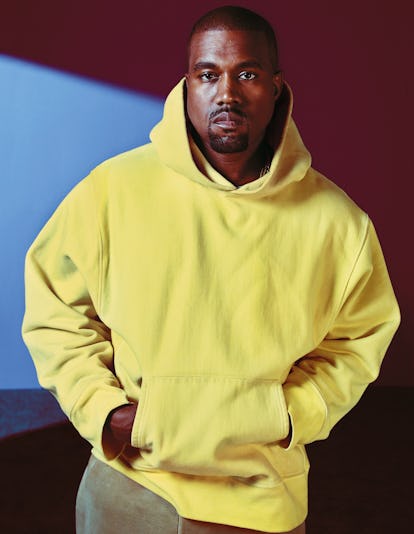 MARIO SORRENTI
Only a highly anticipated Kanye West album would be fodder enough to convince West's closest friends and biggest fans to come to a small town in Wyoming for just one night.
Everyone came out of the woodwork (and by that, we mean hopped on a plane from their coastal home base of New York or Los Angeles) to get an earful at the Kanye West YE album listening party in Jackson Hole, Wyoming, where West was captured on camera smiling and jumping with glee (two very atypical behaviors for the usually stone-faced musician) for the entirety of the party.
While the guest list for this special event may have consisted of some of the usual suspects (Kim Kardashian, Scott Disick, and Teyana Taylor, to name a few), some unexpected attendees dropped by for the night. With Chris Rock as the emcee for the evening (his hosting abilities were naturally documented on Kardashian's Instagram story), many special guests were given a shout-out before the festivities began outside in between the forests and the mountains of Jackson Hole.
You could say it was an eclectic bunch who showed up to the ranch on Thursday night—Jonah Hill and John Mayer are apparently big enough fans of Kanye West that they traveled out West for the listening party, as did self-appointed king of the teens Lil Yachty, fashion scion Luka Sabbat, and The Life of Pablo collaborator Desiigner. Ty Dolla $ign, 2 Chainz, Fabolous, and Nas showed up in support of West as well, and though G.O.O.D. Music staple Big Sean and former labelmate Kid Cudi did not share their own photos of the night on Instagram, Rock assured the crowd they were there too.
Regardless of who made it to Instagram, and who slithered through the crowd as an unassuming Kanye West fan, we know that one thing is certain—Rhymefest and Drake were nowhere on the premises, due to their unresolved beef with West and Pusha-T (the president of West's label, G.O.O.D. Music).
Related: Kanye West's Weird, Messy, Over the Top Album Releases: A Brief History From College Dropout to YE