Kendall Jenner Says There Was a Time When Her Only Friends Were Her Horses
"I was sitting in my room a lot of days crying because Kylie had so many friends."
---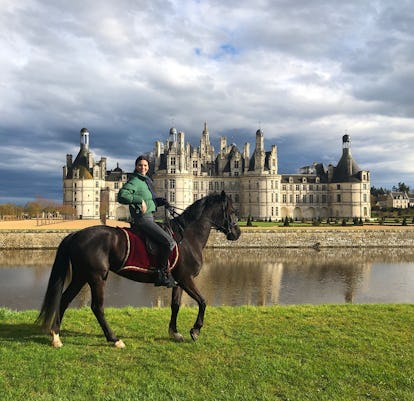 Courtesy of @kendalljenner
When you think of Kendall Jenner, you probably don't picture someone who walks through this world without at least a handful of good friends. In fact, her social circle only ever appears to grow—her Instagram feed is filled with photos of herself, of course, but also of her gaggle of famous friends, like her four sisters, supermodel Bella Hadid, and singer-songwriter Charlotte Lawrence. However, according to the supermodel herself, this was not always the case.
On a recent episode of her radio show, Zaza World Radio on Apple Music's Beats 1 (the name of the show was changed after its original moniker, Pizza Boys Radio, gave way to a now-settled lawsuit), Jenner opened up about her middle school struggles. "I was sitting in my room a lot of days crying because Kylie had so many friends, and I didn't know what to do, and it's gonna make me emotional right now," she said to co-host Daniel Chetrit.
The supermodel's solution to her lack of friends happened to be right inside of her barn. "I would just sit with my horses and I'd go ride all day. I'm not kidding," she admitted. "I'd ride from 8am to 8pm. I would ride all my trainer horses because I had nothing better to do during the summer," the noted equestrian went on.
But the friendship struggle was so long ago, and now, Jenner admits that she currently has a larger social circle than the younger sister who once was the more popular Jenner. "It's crazy 'cause I really never thought that I would have more friends than Kylie… not that that's ever a competition or should be anything," Jenner said."I don't want that to come off weird, but again, she's so happy with the life she's living," the model continued, referring to the fact that Kylie is fairly busy raising her daughter, Stormi Webster, so she does not have as much time for all of her friends.
Who knew horseback riding could be such a balm for the friendless.
Related: Kendall Jenner, Gigi Hadid, and Bella Hadid Are Officially Walking in the 2018 Victoria's Secret Fashion Show