Kevin Spacey Accused of "Inappropriate Behavior" With 20 People at the Old Vic Theater
The famed London theater commissioned an investigation.
---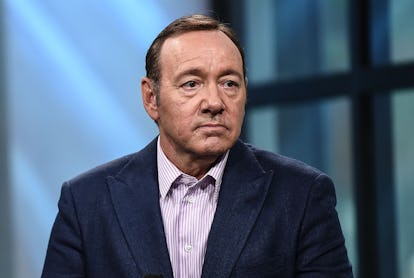 Daniel Zuchnik/WireImage/Getty Images
In the midst of numerous House of Cards crew members and industry men coming forward to allege Kevin Spacey has a disturbing history of sexual assault and harassment, London's famed Old Vic theater has released the findings of an investigation it commissioned from the law firm Lewis Silkin, revealing Spacey engaged in "inappropriate behavior" with at least 20 people.
According to the investigation, Spacey—who was the theater's artistic director from 2004 and 2015—allegedly created a toxic workplace environment for over a decade, but nobody, except one person, chose to speak out about his behavior due to his fame. "The Old Vic was in a unique position of having a Hollywood star at the helm around whom existed a cult of personality," the report reads, according to a press release. "The investigation found that his stardom and status at The Old Vic may have prevented people, and in particular junior staff or young actors, from feeling that they could speak up or raise a hand for help."
While the Old Vic didn't elaborate on the specifics of this "inappropriate behavior," they outlined that Spacey's misconduct began before his reign as the artistic director, when he was a frequent actor in the London theater scene in the early '90s. "Despite having the appropriate escalation processes in place, it was claimed that those affected felt unable to raise concerns and that Kevin Spacey operated without sufficient accountability," the report continued. "This is clearly unacceptable and the Old Vic truly apologises for not creating an environment or culture where people felt able to speak freely."
After the first allegation of Spacey's sexual assault went public last month—made by Star Trek: Discovery and Rent actor Anthony Rapp—Spacey responded by coming out as gay in a statement on his social media accounts. He also said he would be "reexamining his own behavior" going forward, and is now seeking "evaluation and treatment" for his actions.
Related: Ridley Scott Has One Month to Re-Shoot His J. Paul Getty Thriller Without Kevin Spacey
See What's Trending in W Video: