Kristen Stewart Is Here to Dispel Your Fears About Her Charlie's Angels Reboot
"We are not trying to do an impression of the last one," the actress says in a new interview.
---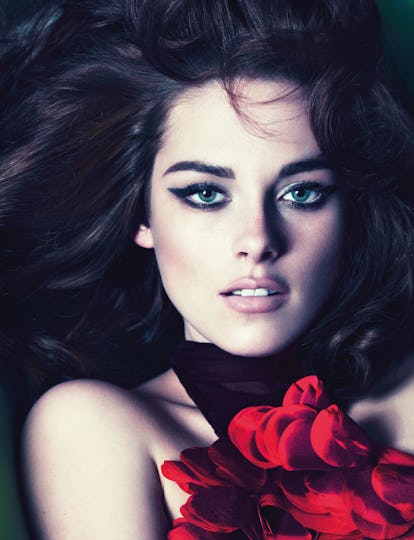 Mert Alas and Marcus Piggott
When the cast of a Charlie's Angels reboot, starring Kristen Stewart, Naomi Scott, and Ella Balinska, was first announced last month, the premise was met with raised eyebrows: Do we really need yet another remake of a cult classic? But in an interview with ET, Stewart, promoting her new film, Lizzie, with Chloë Sevigny, has started to dispel some of those fears.
"We are not trying to do an impression of the last one," Stewart said. "It is not maybe everyone's immediate response that it would be, like, something we would have to see again, because the one I grew up with was so much fun," she admitted. "The re-imagining is so grounded and well intentioned, and really shows the way women can work together now."
Directed by actor and Pitch Perfect 2 director Elizabeth Banks, whom Stewart described as "so naturally funny," the updated Charlie's Angels will center on a new generation of angels—Stewart, Scott, and Balinska—at the titular Charlie Townsend detective agency. Only this time, Townsend has expanded its operations into security and intelligence, in addition to detective work. Banks will also appear in front of the camera as Bosley, the assistant to Charlie, played by Bill Murray in the 2000 film. Original cast member Lucy Liu has already lent her blessing to the production: "It will only be a more positive result for women," she told ET in a separate interview.
Though Stewart has not yet met her fellow Angels, she has begun boxing in preparation for the role and is already "so addicted" to it. This weekend, she will head out to meet the rest of the cast for preproduction and to continue training—"As soon as I have to actually start sparring though, I realize what I am doing is intended to fight people," she said. "I am like, it really is assaulting and I really hate it."