Yes, Lifetime Is Already Making a Prince Harry and Meghan Markle Movie
Lifetime just announced their plans to create a TV movie about Prince Harry and Meghan Markle, titled "Harry & Meghan: The Royal Love Story."
---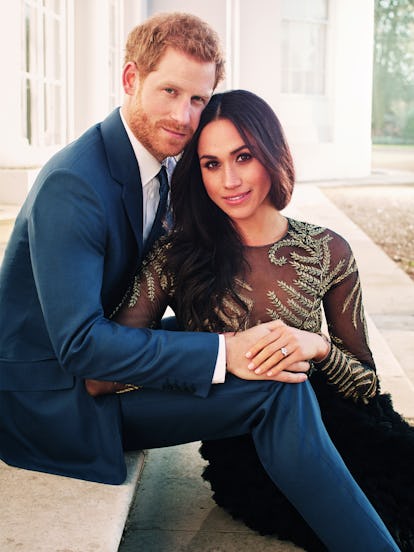 Photo by Alexi Lubomirski via Getty Images
If the whirlwind royal romance between Prince Harry and Meghan Markle sounds like a movie, you wouldn't be wrong. Lifetime just announced their plans to create a TV movie about the couple, titled Harry & Meghan: The Royal Love Story.
According to Deadline, the plot will chronicle the relationship between the prince and the American actress, beginning from the moment the pair first met, through their intercontinental courtship that took them all the way to romantic Botswana, to the global media frenzy that is the royal engagement.
The Royals's Menhaj Huda has been tapped to direct, while Merideth Finn and Michele Weiss will be executive producers of the TV movie. Deadline also reports that the network is still in the process of casting the movie. Lifetime has yet to release a premiere date for the film, but the network is likely moving quickly to release the movie before Markle and Harry's royal wedding date. (May 19 is only four months away, after all.)
Luckily, Lifetime has managed to make a previous big-day deadline. Back in 2011, when Kate Middleton and Prince William were preparing for their nuptials, the cable network successfully cranked out a film centering on their royal romance, starring Camilla Luddington as the Duchess of Cambridge and Nico Evers-Swindell as the Duke of Cambridge.
William & Kate: The Movie aired just 11 days before the film's real-life protagonists said I do at Westminster Abbey.
Lifetime will have to compete with a TV project by Trevor Engelson, Markle's ex husband, who sold a pilot to Fox in September about a man whose ex marries into the British royal family. Coincidence? We think not.
Related: Meghan Markle's Ex-Husband Has Already Found a Way to Profit Off of Her New Romance