Bright Young Things
These stylish ingénues are killing it on and off of the red carpet.
---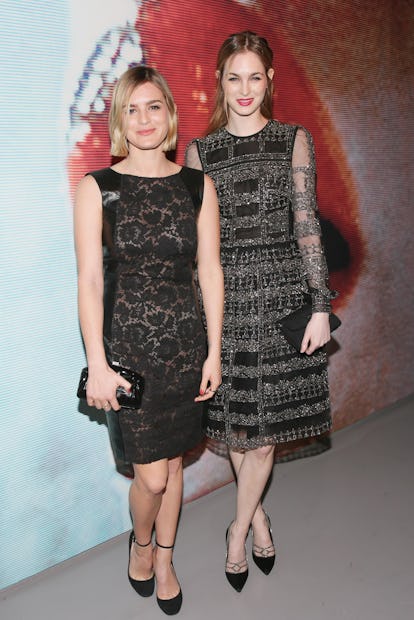 What's better than a chic, well-pedigreed, photogenic young woman? Four of them, who tackle the Los Angeles social scene en masse. Laura and Nathalie Love, a model and an actress, respectively, are the daughters of Vogue West Coast director Lisa Love; Atlanta de Cadenet Taylor is the offspring of the photographer Amanda de Cadenet and Duran Duran bass guitarist John Taylor; and Annabelle Dexter-Jones calls the jewelry designer Ann Dexter-Jones and Foreigner frontman Mick Jones Mum and Dad. The foursome hit everything from Chanel dinners and Armani parties to film premieres, showcasing their adventures on converging Instagram feeds. Go ahead and admire their collective fashionable glow—just don't crash their table at lunch.
Photos: Bright Young Things
Annabelle Dexter-Jones, in vintage sweater and Maison Kitsuné pants. Photograph by Getty Images.
Atlanta De Cadenet Taylor in Gucci. Photograph by Getty Images.
Laura and Nathalie Love (from left), in Valentino. Photograph by BFAnyc.com.