SAG-AFTRA Wants to End Auditions in Private Hotel Rooms and Homes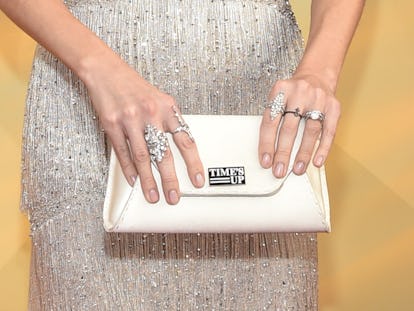 John Shearer/Getty Images
SAG-AFTRA wants to keep actors safe by making one creepy Hollywood practice history. On Thursday, the actors' union called for an end to professional meetings in private hotel rooms and homes—a tactic that Harvey Weinstein allegedly exploited to sexually harass and assault many actresses.
To do this, SAG-AFTRA issued a new guideline that will ask "producers and other decision makers" to stop holding auditions, interviews, and meetings in such "high-risk locations," as well as urge its members and their reps to turn down such meetings. In the rare event that this isn't possible, the union encourages members to take "Support Peers" to the meeting, a press release stated. According to the guideline, the "Support Peer" should have "physical access" to the actor throughout the meeting, so separating them with a closed door, for example, is unacceptable.
"We are committed to addressing the scenario that has allowed predators to exploit performers behind closed doors under the guise of a professional meeting," said Gabrielle Carteris, the SAG-AFTRA president, in a statement.
According to the press release, this new guideline is the first expansion of SAG-AFTRA's new Code of Conduct, which it published in February as part of its advance equity and anti-harassment initiative, Four Pillars of Change. A Variety story from February reported that the new initiative includes rules, guidelines, education, expanded intervention efforts, and safety nets.
"To truly change the culture we must be courageous and willing," Carteris said in February, according to Variety. "At its most basic, this Code will ultimately help better define what harassment is, and what members' rights are in real world situations. We are going further, however, with the launch of our Four Pillars of Change initiative to achieve safe workplaces and advance equity."
Related: Harvey Weinstein's Ex-Assistant Says He Used His Wife and Kids as His "Get Out of Jail Card"