The Crown Will Introduce Princess Diana and Camilla Parker Bowles in Season 3
The historical Netflix drama will also introduce Camilla Parker Bowles.
---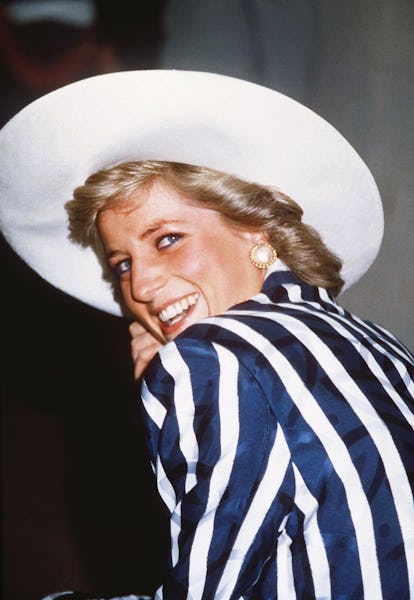 GETTY IMAGES INC
While some are still slowly working their way through the recently released sophomore season of The Crown, producers have already confirmed that season three will give us all what we've been patiently waiting for—an introduction to a young Princess Diana.
The decadent second season of The Crown ends in 1964 with Queen Elizabeth II giving birth to Prince Edward, but the third and fourth seasons of the historical Netflix drama series will include storylines that may veer into the early 1980s. According to The Hollywood Reporter, that includes the introduction of Princess Diana and Camilla Parker Bowles. Howard Wilson's tenure as Prime Minister from 1964-1970 and 1974-1976 will be the focus of season three, and near the end a young Princess Diana will be introduced to the story. In the fourth season, she will be a primary character, as will Prime Minister Margaret Thatcher (Bless the actress who takes on that Meryl Streep-sized task). "We have to be honest, season three and four are being mapped out and the closer the history comes—I now can say, 'God, I know exactly what I was feeling when that happened, I remember that and I remember this.' That's so exciting!" producer Suzanne Mackie told the Reporter of the decision to follow the royal family as they age, with new actors stepping in for some.
As new historical figures enter the picture and as the characters age, the actors who portrayed the monarchs in the first and second seasons of The Crown will be replaced by older actors. Claire Foy, who took home a SAG Award in January for her final turn as Queen Elizabeth II, will be replaced by Olivia Colman. Vanessa Kirby, who played the fiery Princess Margaret will likely be replaced by Helena Bonham Carter, and Paul Bettany will replace Matt Smith as Prince Philip. Some replacements have yet to be announced, such as the actors scheduled to fill in for Victoria Hamilton and Matthew Goode as the Queen Mother and Antony Armstrong-Jones.
Of course, now word this early on as to who will play Princess Diana or Parker Bowels, but at least one of those roles could prove to be a career maker.
Related: Olivia Colman, The Crown's New Queen Elizabeth II, Is a Seasoned Pro at Playing English Monarchs
Claire Foy Was Very, Very Pregnant When She Auditioned for The Crown