Is King Charles' Coronation Doomed?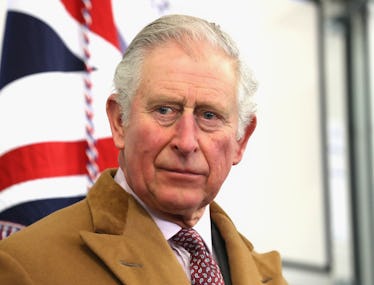 Photo by Chris Jackson - WPA Pool /Getty Images
For the first time in 70 years, the U.K. will be hosting a coronation and on May 6th, Charles will be officially crowned King. It's exciting, sure, but maybe it's because Buckingham Palace is a little out of practice, or maybe it's modernization and the increasingly anti-royal sentiment sweeping the nation, but so far, planning isn't going very smoothly. In fact, as the day sneaks closer, it seems that more and more issues are coming up, and we can't help but wonder, is Charles' coronation doomed? Between issues with his family that have yet to be resolved, and the country's biggest broadcaster threatening to derail coverage of the event, the snags surrounding Charles' big day would turn anyone into a Kingzilla. But the best way to problem solve is to create a checklist first, so let's lay out all the problems and maybe ol' Charles can find a way to tackle them one by one.
Snag #1: What's a coronation without a concert?
The day after the official ceremony, a Coronation Concert will take place at Windsor Castle. The performances are to be broadcasted live and several thousand tickets will be made available to the public. It all sounds wonderful, except for one tiny little issue. If reports are to be believed, the Palace is struggling to book entertainment. According to the Daily Mail, Ed Sheeran and Adele were the first to decline the invitations—Sheeran because of scheduling reasons, but it's unclear why Adele said no to the gig (her Las Vegas residency concludes in March). Then, Harry Styles, Elton John, and the Spice Girls were floated as potential performers, with The Sun even reporting that all five Spice Girls were going to reunite for the event. Now, though, the site has changed their tune, saying all three acts "are unable to make time in their crazy-busy schedules." It seems that no matter how big of a royalist David Beckham may be, he couldn't convince his wife to once again return to her pop star roots for the sake of the monarchy.
Of course, the more big names that turn down the concert, the harder it will likely be to get anyone to say yes. It's not a great look to play second fiddle to the biggest acts in Great Britain. At this point, it might be easier to just save face and call the whole concert off. They didn't distribute those tickets yet, right?
Snag #2: If a King get crowned, and the BBC doesn't broadcast it, did it happen?
But it might not even matter whether they Palace finds a music act for the concert if there's no network to air the event on television. The National Union of Journalists are preparing to strike following proposals to scale back local television and radio programming across the country. According to Deadline, BBC employees have threatened to target the coronation in their strike scheduling. The staff will have their first strike in March, but likely if their needs are not met, there will be some issues come May.
Snag #3: Harry still wants that apology.
Unless you've been living under a rock, you probably know all about the drama between Harry and the royal family. I mean, it's pretty much impossible to avoid. And while the Prince and his wife are currently estranged from the rest of the royals, up until now it was assumed they would still make the trip across the pond for his dad's big day. In fact, Entertainment Tonight reported back in October 2022 that Queen Camilla is "very keen" for Harry and Megan Markle to attend. Unfortunately, the Queen Consort's feelings might not matter. According to The Independent, Harry is "seeking an apology" from both his father and brother before making a commitment to attend the coronation. It's too bad then, that a source is saying Charles and William don't think "an apology is owed."
It's also bad luck that the coronation happens to fall on the fourth birthday of Megan and Harry's son, Archie. According to the Mirror, if they do head to the UK for the event, they will throw a party for their son there, but now, many are scared their little impromptu festivities are going to overshadow the coronation.
Of course, unless Megan and Harry plan to national broadcast Archie's party on the BBC with a performance by Adele, it's unclear how a child's birthday could overshadow the coronation of a British monarch. In fact, last year, during the Queen's Platinum Jubilee, the parents held a small get together for their daughter Lilibet at Frogmore Cottage and that didn't seem to draw too much attention away from the larger event. I mean, how much attention does a four year old need?