The 21 Best New Jeans to Shop This Spring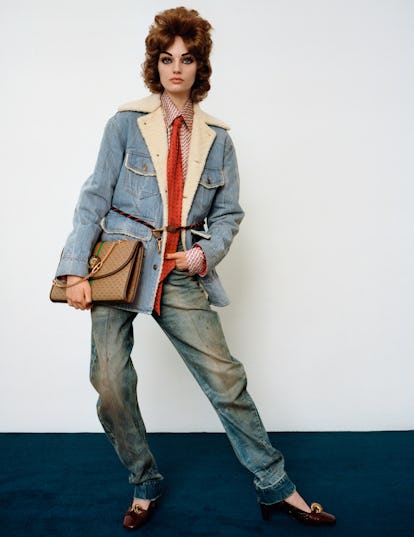 Photograph by Angelo Pennetta; Styled by Katie Grand.
A good pair of jeans will always be a fashion force to be reckoned with and this upcoming Spring season proves no different. From Balenciaga to Gucci, we've seen some of the biggest, most luxe brands embrace the casual turn, sending out denim on the Spring runways as their hottest commodity. It's even been spotted on the red carpet as of late, a true showcase to its 'no-rules-apply' appeal. There's been so much denim inspiration in fact that W centered an entire story around the thread for its Volume 1 issue, proving that there really is such a thing as jean therapy.
From everyday classics like Bottega Veneta's elevated straight leg and Helmut Lang's high rise, these jeans are the kinds of basics to keep coming back to. On days where are you aren't looking to check any fashion boxes, paint on the print with Gucci's tiger print skinny. Spring denim trends like 80's acid wash (yes we mean that) have the boys of Proenza Schouler following along with their own interpretation. From newer brands like B-SIDES and SLVERLAKE, come fresh favorites that have even industry alums fawning for. Treat yourself to your own jean therapy below and shop 21 of the most sought after new pairs of jeans for Spring.