Step Into Spring with 16 of the Season's Best Dresses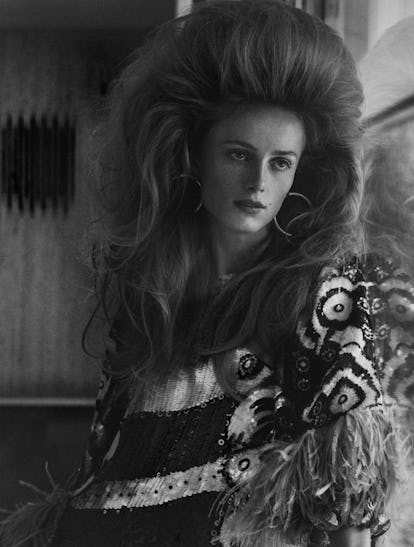 Photograph by Craig McDean; Styled by Grace Coddington.
Transitioning into the spring season can be a feat for your wardrobe. There are days that feel like summer and some where the winter chill still lingers. But when the sun does start shining and the temperatures rise, you'll find us tossing away our layers in favor of the season's best new spring dresses. On the Spring 2019 runways, almost every big brand featured florals in a unique, retro fashion. Channel your inner 1970s hippie with Miu Miu's maxi dress or Michael Kors's silk slip dress, or, if you like to show some skin, find off-the-shoulder minidresses from Valentino and Caroline Constas — they're the perfect complements to a sun-kissed glow and a chic spring sandal. Plus, as always, there are season-specific newbies to take note of, like resort brand Coco Shop. With an official launch date of April 9, the brand specializes in feminine dressing for even the most downtown girl. Step into the spring season and shop 16 of the best new dresses, below.