Shop the 14 Best Shoes For Spring Now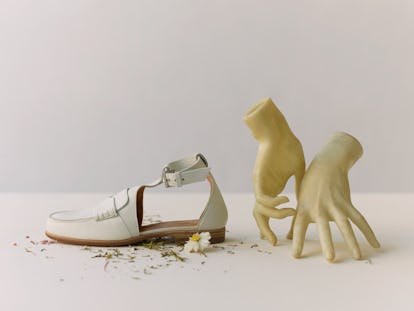 Photograph by David Abrahams.
Spring has finally arrived and so have many of the long-awaited shoe styles from the spring runway collections. As the days grow longer, it seems our calendars grow fuller with events, and this season's focus on retro pumps will be the perfect fit for whatever or wherever you show up. Look to The Row, Prada, and Balenciaga for pointed toe perfection, or, if you plan on walking to work more often, Salvatore Ferragamo, Santoni, and Marni have you covered with flats, sandals, and loafers. Planning a spring getaway? Perfect. There are a plethora of sandals to choose from which stem from another favorite trend of the season: escapism. Etro's printed flip-flop can be easily paired with vacation-worthy dresses and skirts. Or, go with a sporty sole seen in the Marni, Chloé, Dries Van Noten, Hermès and Miu Miu collections.