Rebel Rebel
Summer's boho-bold vibe calls for a freshly scrubbed face—and a standout pout.
---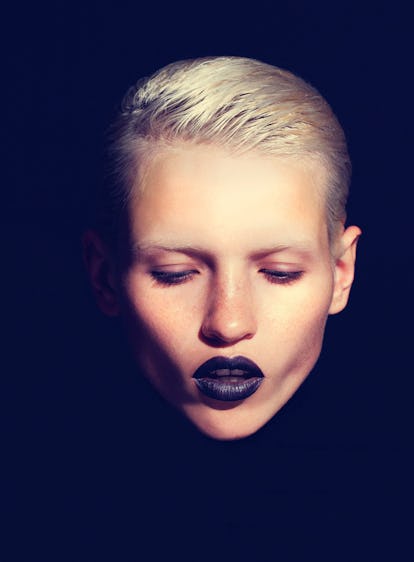 In his mid-seventies Thin White Duke phase, David Bowie dropped the lightning-bolt makeup and moussed-up cosmic coif of Ziggy Stardust in favor of sharp waistcoats and slicked-back platinum hair. And while this wan-aristocrat look played it straight on the surface, Bowie's angular cheekbones, accented by just a bit of contour, hinted at a thrilling subversion lurking just beneath. It's a lesson in insouciance that's particularly apt for summer's pared-down vibe: Just one deviant twist—here, in the form of a blown-out, go-for-broke pout on an otherwise freshly scrubbed face—has a transformative power. So go deep with the lip, line an eye, lengthen a lash. Just don't do all three—unless, of course, you're in a Nicki Minaj phase.
Makeup by James Kaliardos. Hair by David Von Cannon. Model: Anja Gattina at Marilyn, New York.