NOT ALL HEROES WEAR CAPES
For a Blissful 11 Minutes, Donald Trump's Twitter Account Was Suspended
See all the best responses and memes.
---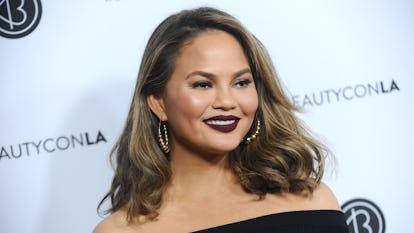 Jason LaVeris/FilmMagic/Twitter
It was so brief you probably missed it: For a blissful 11 minutes on Thursday evening, President Donald Trump's personal Twitter account, @realdonaldtrump—the account from which he tweets most of his "official statements", "policy proclamations," and unhinged gibberish—was deactivated. It was quickly reinstated, but not before a few observant users screen-grabbed the "account unavailable" display over Trump's feed. Some even began to speculate Twitter had finally taken responsibility for hobbling Trump's direct line to white nationalists and primary platform for issuing statements to the American public.
But it was not to be: Twitter promptly brought Trump's account back online, and @twittergov explained, "Earlier today @realdonaldtrump's account was inadvertently deactivated due to human error by a Twitter employee. The account was down for 11 minutes, and has since been restored. We are continuing to investigate and are taking steps to prevent this from happening again." Two hours later, the powers-that-be at Twitter learned Trump's account had been deactivated by a customer service employee who was already on their way out—"Through our investigation we have learned that this was done by a Twitter customer support employee who did this on the employee's last day. We are conducting a full internal review," @twittergov wrote.
"My Twitter account was taken down for 11 minutes by a rogue employee. I guess the word must finally be getting out-and having an impact," Trump tweeted in response. (Word about what? Having an impact where? Use your words, sir.)
Over the past 12 hours, the anonymous Twitter employee has become something of a hero on the platform, inspiring memes and generally adoring responses from your average user and your celebrity user alike, including Chrissy Teigen, Roxane Gay, and Kumail Nanjiani. It's been likened to Peggy Olson's iconic exit at the conclusion of Mad Men and Joanne the Scammer's Paper magazine takeover, and given the employee was already on their way out, has also instigated demands that someone, anyone, hire this man or woman of the hour. Or of the 11 minutes. See a few of the best responses on Twitter, here.
'Stranger Things' star Sadie Sink explains the biggest trends of the '80s: