Jane Fonda Has Zero Tolerance for Megyn Kelly's Plastic Surgery Questions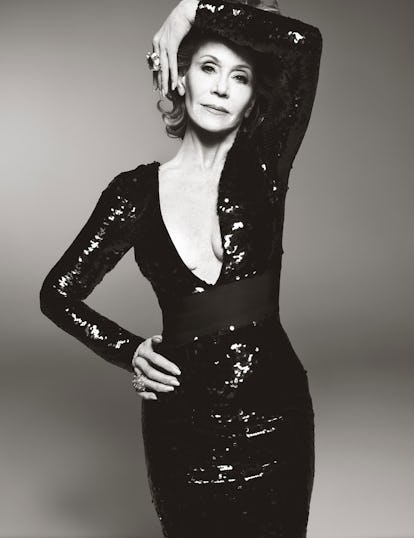 In the latest interviewing instance of asking women about their bodies instead of their careers, Megyn Kelly had the pleasure of speaking with bonafide Hollywood royalty Jane Fonda and Robert Redford during her new third-hour segment on The Today Show. The duo are currently falling in love all over again, on screen at least, in the affecting new Netflix drama Our Souls At Night. Of course the pair's history, both together and apart, leads the way to so many questions—ask them about the silver age of Hollywood! Filming Barefoot in the Park! Literally anything about how the film industry as they know it has changed! Kelly, though, took a different, more physical route.
"You've been an example to everyone on how to age beautifully and with strength and unapologetically," Kelly began in her first question to Fonda. "You admit you had work done. I think it's to your credit. You look amazing. I read you felt you're not proud to admit you had work done, why not?" While Kelly likely didn't have nefarious intentions with this softball plastic surgery question, Fonda was visibly unamused and retorted with: "We really want to talk about that now?"
"Well, one of the things people think about when they look at you is how amazing you look," Kelly responded with a nervous giggle, with Redford also shifting in his seat. "Thanks. Good attitude. Good posture. Take care of myself," Fonda finally explained. "Let me tell you why I love this movie that we did, Our Souls at Night, rather than plastic surgery."
The short interview continued on without any awkward pauses, although Kelly's first week at Today after leaving Fox News earlier this year has proved to be anything but smooth for her new NBC overlords. Just yesterday, Debra Messing said she "regretted" appearing on Kelly's hour because of her flippant on-air attitude towards a gay Will & Grace superfan, to whom she wished "the gay thing" would work out "great" for.
Related: Jane Fonda Looks Incredible on the 2017 Emmys Red Carpet
Jane Fonda talks about being a fashion icon: