Leonardo DiCaprio Doesn't Work Out and Is Proud of It
"Bottles and models" over "treadmills and dumbbells."
---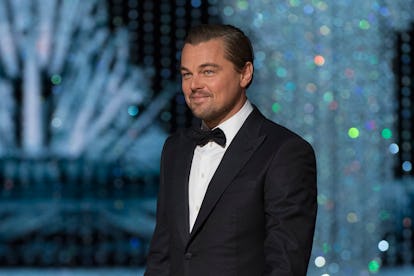 Eddy Chen/ABC/Getty Images
Today, in scurrilous but not quite shocking gossip news ever, Leonardo DiCaprio is proud of his "dad bod."
At least, that's what Page Six's "spies" overheard at a Fourth of July bash at the Wolf of Wall Street star's home. "It was a party at this private estate. He was drinking his beer and bragging to these models about how he doesn't work out," a source allegedly told Page Six. "The girls were like, 'Does he think that's attractive? It's not like he's in 'Titanic' shape anymore." (In fairness, it has been 20 years since Jack Dawson met his untimely death.)
Considering DiCaprio is basically the celebrity poster child for "the dad bod," (sorry, Bradley Cooper) why wouldn't he be proud of ushering in a new era of male physiques? Go ahead and skip that Pilates class, Leo.
Buns of steel or not, let's take stock of Leonardo DiCaprio's gym-free world: He's dated every supermodel on the planet from Gisele Bundchen to Nina Agdal, casually partied at Coachella with Kanye West as a guest of Rihanna's (who, he also allegedly dated), and also once managed to appear Girl Scout Cookies campaign. He's also arguably one of the greatest actors of our time (six Oscar nods), and a hugely significant figure in the fight against climate change.
Dad bod or not, Leo is doing just fine. And, by the way, alleged "models," body shaming — and yes, you can body shame a man — is not cool either.
"Titanic shape" or not, we'll never let go, Jack. And as far as it looks, neither will the models.
Related: Leonardo DiCaprio's Ex Has Moved On
Watch: Leonardo DiCaprio's Notorious Dating History