Martha Stewart Says She Was Sexually Harassed During Her Teenage Modeling Days
"This is not what I'm here for," a 16-year-old Stewart told a room full of men who asked her to take her clothes off.
---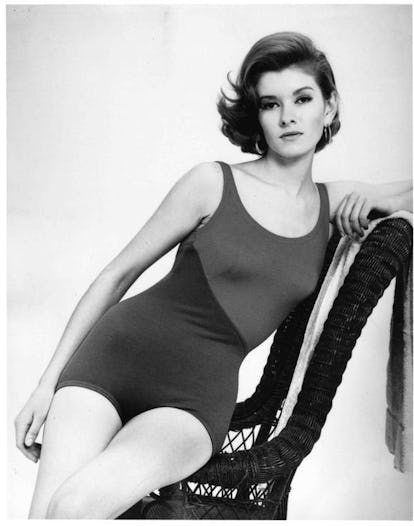 Last night, Martha Stewart kicked off the second season of her VH1 show Martha & Snoop's Potluck Dinner Party, which she dutifully promoted up until its premiere. Today, however, Stewart quickly switched gears and joined the tens of thousands of voices who've been sharing their stories of sexual assault in the wake of the flood of allegations against the Hollywood mogul Harvey Weinstein. Stewart gave her own account to People of how she was sexually harassed at just 16 years old—the same age that Reese Witherspoon was, as she also revealed this week, when she was sexually assaulted by a director.
Sexual harassment is arguably as rampant in Hollywood as it is in modeling, which was the industry Stewart opted for long before she ran a domestic empire. While growing up in New Jersey, Stewart was a budding model who dutifully went on go-sees, one of which she assumed was for a "beach commercial or something," given that she had been asked to wear a bikini under her clothes.
"So I go into the room and there's a table with all men sitting around it and it's an advertisement agency, I can't remember which one it was. They said, 'Now you can take your clothes off,'" Stewart recalled. "I said, 'Oh, is this where are we doing the commercial? Are we wearing bikinis in the commercial?' They said, 'No, but as long as you're here we might as well see what you look like.'"
Stewart thought the experience was "harassment of the first order," and having already had "her own radar out already" to ward off unwelcome advances—even though she was still in high school—she managed to escape. ""I just walked out of the room. I said, 'I'm sorry, gentleman. This is not what I'm here for.' And I left," she recalled.
"That's harassment, but there's other kinds of harassment," Stewart continued, adding that she shared her story as an example to women that they can stand up for themselves. "I think women just have to understand that you can say no. You can walk out of a room. It might hurt your career so you'll find something better somewhere else."
This lifestyle tip is admittedly not up to Stewart's usual standards: escape is not always possible, and hindsight is definitely 20/20. Weinstein, for example, made the careers of many of those he allegedly abused, including Gwyneth Paltrow, and practically all of those who've come forward with stories of abuse against the producer have also detailed their failed attempts to push him away. (In the words of actress Léa Seydoux, one of those he allegedly attempted to assault, to put it simply, he's "big and fat.")
Luckily, Stewart's refusal to bow to the system didn't hold her back; she even ended up modeling for Chanel, using the money to pay for her college tuition before switching over to a career as a stockbroker. Whether or not her perseverance was due to fortune or grit, we can nonetheless add Stewart to the list of people not to mess with, whose reigning queen is undeniably still the late Carrie Fisher.
Related: Carrie Fisher Once Sent a Producer a Tongue Wrapped in a Tiffany's Box After He Sexually Assaulted Her Friend
"Women's Rights Are Human Rights": 62 Fashion Insiders Speak Out: