Meghan Markle's Dad Inserted Himself Yet Again Into Tabloid Drama
This time, Thomas Markle may have truly gone too far.
---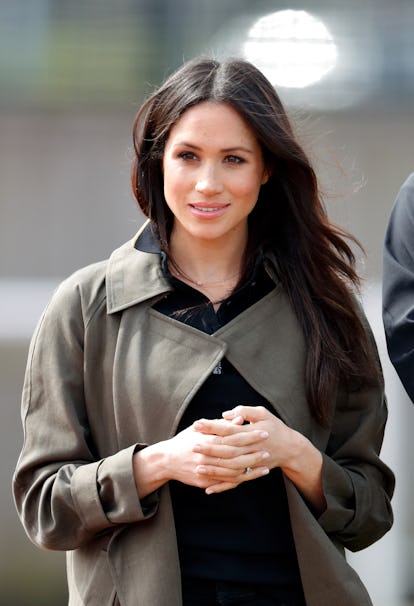 Max Mumby/Indigo/Getty Images
It might be easy to forget amid the ginned-up drama the British tabloids have conjured about members of the royal family lately—Meghan and Kate, Meghan and the Queen, William and Harry—but the patient zero of Meghan Markle gossip is probably her estranged father, Thomas Markle. Over the weekend, the elder Markle thrust himself once again into the headlines in truly vile fashion, sending a letter his daughter had handwritten him, in which she pleaded with him to stop dropkicking rumors to the tabloids, to the Mail on Sunday, the weekend edition of the Daily Mail.
The latest episode began last week, with a People magazine cover story based on friends' accounts that essentially debunked Thomas Markle's criticisms of his daughter and the royal family. One friend, who spoke with People on the condition of anonymity, said that after Meghan's wedding to Prince Harry, and after a series of calls and messages went unanswered, Meghan sent her dad a letter, in which, the friend paraphrased, she wrote, "Dad, I'm so heartbroken. I love you. I have one father. Please stop victimizing me through the media so we can repair our relationship."
"He writes her a really long letter in return," the friend went on, "and he closes by requesting a photo op with her. And she feels like, 'That's the opposite of what I'm saying. I'm telling you I don't want to communicate through the media, and you're asking me to communicate through the media.'"
In response, Thomas Markle…decided to communicate through the media. He released the aforementioned letter to the Mail on Sunday; the letter ran in excerpts, accompanied by remarks and annotations by Thomas that range from accusing Meghan of lying in her letter ("I sent Meg and Harry a text telling them" he wouldn't be attending the wedding, which she refuted) to accusing Harry of, maybe, ghostwriting her letters ("This is pure Harry," reads one annotation. "Americans don't use the 'rabbit hole' expression"). The Daily Mail purports to have read texts supporting Thomas's claims that he reached out to the couple prior to the wedding.
Thomas said he hadn't planned to release the letter but felt compelled to do so after the People story, in which "the letter was presented in a way that vilified me." It's not entirely clear how he thought leaking the letter might refute that, given that its contents are precisely what they were purported to be and essentially confirm everything Meghan's friends told People, but in any case, he did it. As The Cut pointed out, it's not especially surprising that he would lash out, regardless of how it would make him look, because that's how he's tended to react in the past.
A source told Vanity Fair that Meghan is "at her wit's end" about the whole situation, which is "very complex, very emotional," and, despite everything, "she cares for her dad and has concerns for him and his mental health." The Queen, like all of us, is aware that this is "becoming a nightmare." If there was "no chance" of reconciliation before, well, what now?