Striking Pout
Nars's red lip colors channel Old Hollywood glam.
---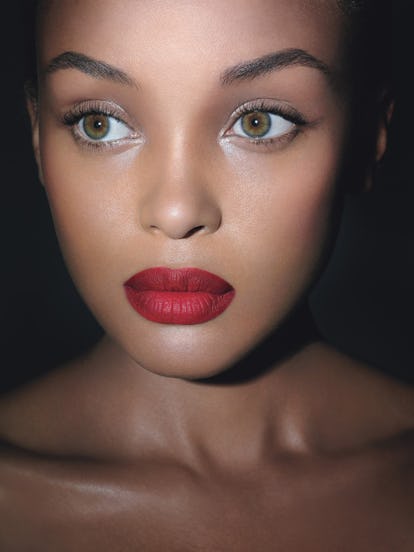 Photographer: Plamen Petkov
"I've always loved the way movie stars in the forties looked when they were off set," says makeup artist and cosmetics mogul François Nars. "Shot poolside or at their home, they always wore a matte red lipstick with practically no foundation—it was how they wore makeup in real life." Though the phrase "real life" requires quotes when referring to Lauren Bacall or Rita Hayworth, Nars has lately been making it his mission to update this classic look for a new era. Among his best-selling lipsticks are femme fatale colors like Jungle Red and Red Lizard—retro shades with high-tech pigments and moisturizing elements for a smooth application. And because the ideal backdrop to a bold lip is a dewy complexion, this month Nars is launching Pure Radiant Tinted Moisturizer, a barely there alternative to foundation. "Your skin can breathe with it on," he says. "And you can apply it in two minutes. Boom, boom, boom—you look great." The sheer lotion is loaded with natural hydrators and a sturdy SPF 30, and it's available in nine shades.
"A fresh face with a red lip is timeless," Nars says."It's supermodern and relaxed but very chic."
Hair by David Von Cannon at Bryan Bantry Agency, NYC. Model: Kirby Griffin at Women Management, New York. Digital technician: Bryan Warmkowski; photography assistants: Michael Kristian, Tracy Morford