Designer Nicky Zimmermann Reveals How to Do Sydney Like a Proper Australian
Plus, she tips you off to city's best beaches.
---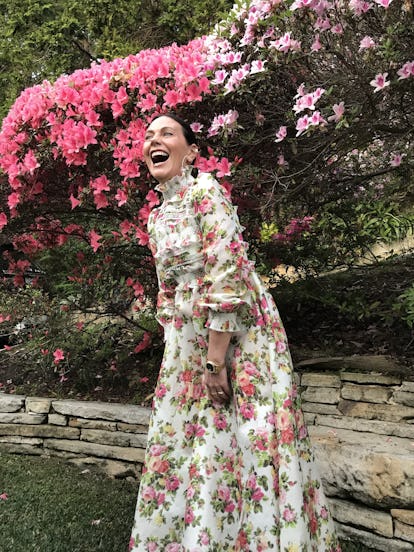 There are plenty of things to love about Australia—the wildlife, the surfers, the movie stars (including W's November cover star Margot Robbie, among many others). So much, in fact, that when it comes to planning a trip to the land down under, the options can be quite overwhelming. Luckily, Nicky Zimmermann, the designer behind Aussie and celebrity-beloved label Zimmermann, which recently opened a new store in Manhattan's Meatpacking District, has detailed her must sees and dos for her hometown of Sydney. Among Zimmermann's top picks: shopping in the popular Paddington neighborhood, lunch at Icebergs, and lots of fresh produce. Here, read all of the designer's picks for the perfect day in Sydney.
How does shopping in New York differ from shopping in Sydney? Sydney is obviously a small city by comparison to New York, so it's the scale of the shopping neighborhoods that's so different. Everything's just a bit bigger in New York. But one thing I notice shopping in Sydney is that the experience in stores is a little bit more relaxed, maybe more casual. Particularly from a fashion point of view.
Did that vibe inspire the direction for the Meatpacking store? We always try to keep the stores feeling fresh and optimistic. Our brief to our architect Don McQualter is always pretty loose. We've been working together for a long time so we don't need to say too much and the team always find a way to embrace the things that are great and local about the space in the first place, but then make it uniquely Zimmermann.
What are your favorite stores in Sydney? I love heading down to the Intersection in Paddington, which has this small village vibe and a nice mix of Australian and international designers. I always stop by Jackie's Cafe or Orchard for a coffee or juice. And I also like having a walk around the back streets of Bondi – areas like Gould Street that have a nice mix of all sorts of things.
What should everyone buy when visiting Sydney? The one thing I miss when I'm not in Sydney is the fresh produce. The summer fruit is particularly good—you can never go past an Australian mango!
What is your favorite restaurant in Sydney? I don't have a favorite but I have lots of go-to's. A classic for me is the Icebergs Dining Room, both for its iconic setting by the beach in Bondi and ever changing Italian/Australian menu. I change my order all the time—the fish is always good, there's always a great risotto and I love the pea salad on the side of everything. Lunch at Catalina in Rose Bay is always nice.
What is the best "insider's secret" when it comes to visiting Sydney? I guess it would be to steer clear of the popular well-known beaches on the weekends. There are so many beautiful, secluded harbour beaches with a more localized setting, places like Queens Beach, Kutti Beach and Camp Cove.
What is the ideal itinerary for a day in Sydney? Start with supper casual breakfast at the Earth Food Store on Gould street in Bondi, followed by a walk from Bondi to Bronte. Then it's nice to have a swim and read of the morning paper on the rocks at Tamarama. I would then do a late lunch at Sean's Panorama–one of my favorites. After lunch, Im personally looking for a nap! That will normally give me the little energy boost I need for cocktails and dinner at Bennelong, which has the iconic views of the Opera House and Harbour Bridge.
What defines Sydney style? So much of Sydney is shaped by the environment. We live in a city by the water with great weather so there's a certain relaxed casualness to dressing that flows through the city.
What is the best spa in Sydney? I don't usually do a day at the spa, however Melanie Grant in Double Bay does the most amazing facial. It is a perfect mid-holiday pick-me-up.
What is your go-to daily uniform? I don't have a uniform during the week whilst I'm at work; it just depends on how I'm feeling on the day. But I'm generally more dressed up for work. On weekends, I'll usually wear a vintage dress or one of our soft linen dresses with a simple sneaker.
What is the best place to get a drink? Fred's at Paddington downstairs—they do a great martini.
Where is the best place to spend a Saturday night? Personally, I'd like to be outside at home or by the water somewhere at a BBQ with friends. If I'm looking to go out, try William St. Bar—there are lots of locals and it has a cool vibe to it, great for a few cocktails before dinner. Then to Fred's for dinner which is just around the corner.
Related: Meet Olympia Valance, Australia's Next Margot Robbie
Watch: Australian Margot Robbie Dressed Up as James Franco in "Spring Breakers" For Halloween, and Loved Getting Away With It
Margot Robbie Dressed Up as James Franco in "Spring Breakers" For Halloween, and Loved Getting Away With It