A Bad Boys Spinoff Starring Gabrielle Union And Veronica Mars Reboot Starring Kristen Bell Are Returning to TV
Television networks are reviving your favorite cult classics—but do we really need them to return?
---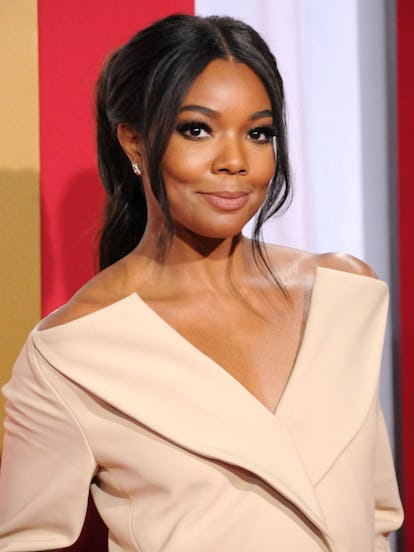 Photo by Getty.
If you've been suffering from reboot and spinoff fatigue, you may want to take a second to rub your temples a little bit harder because two more potential television spinoffs have been announced. Deadline reports that Gabrielle Union will reprise her character from the second installment of the Bad Boys movie franchise that starred Will Smith and Martin Lawrence as wily detectives.
In Bad Boys II, Gabrielle Union plays Special Agent Sydney Burnett, an undercover DEA agent who falls in love with Smith's Detective Lieutenant Mike Lowrey. Union's current position as the titular role on BET's Being Mary Jane comes to an end in early 2018, when in lieu of a fifth season, the series will conclude with a two-hour movie special. As much as it would be far more fun to watch a show centered on Union's character from the film, does the franchise really need to be spun off into a television series when there are plenty of other new stories to be told?
Bad Boys is not the only fan favorite to allegedly receive the reboot treatment. Kristen Bell recently called in to a Facebook Live video with former Veronica Mars co-star Ryan Hansen to discuss her plans to bring Veronica Mars back as a miniseries. Bell told Hansen that she and series creator Rob Thomas are on an email chain about picking the show up again and that, "There's a lot of willingness and commitment to doing it again." Bell currently stars on NBC's popular existential comedy, The Good Place, so she's proposed to Thomas that they bring back the show as a miniseries rather than a sequel to the 2014 Veronica Mars film or full episodic series.
Lately, reboot fever is no stranger to the big screen, either, with an upcoming Charlie's Angels movie directed by Pitch Perfect's Elizabeth Banks to be released in 2019. The original Charlie's Angels ran as a crime drama series on ABC from 1976 to 1981, and was followed by a big screen adaptation in 2000, starring Cameron Diaz, Drew Barrymore and Lucy Liu. The sequel, Charlie's Angels: Full Throttle was released three years later, and ABC made an unsuccessful attempt at a reboot of the series again in 2011.
Reimaginations of cult classics are bringing in views for television networks—take one look at the CW's Riverdale and its upcoming spinoff, The Chilling Adventures of Sabrina, based on the Archie comics' Sabrina the Teenage Witch, and there's proof that the shows are popular among teens and young adults. The CW has also tapped its Gossip Girl creators to bring back the wildly popular 1980s soap, Dynasty. Television executives also resuscitated formerly canceled reality competitions such as American Idol, with big stars like Katy Perry and Lionel Richie attached to judge. Is there anything television won't revive? Even the surge in popularity of period dramas taps into a thirst for nostalgia that can only be quenched with a revival of tropes and trends from our favorite cult classics (take Stranger Things, for example). If your favorite series or film franchise comes to an end, don't lose hope, because apparently nothing ever dies when it can be turned into a franchise.
Related: Riverdale Season 2 Episode 3 Takes Inspiration From Brokeback Mountain
See W's most popular videos: