A Visual History of Celebrities With Bleached Eyebrows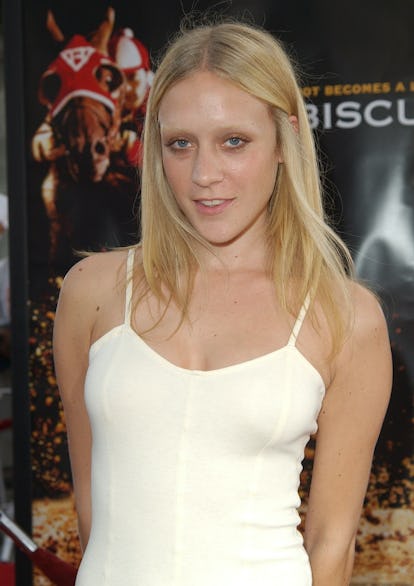 It should come as no surprise that Chloë Sevigny was ahead of the trend. She first gave bleached brows a go for her 1997 film 'Gummo,' then reprised them on the red carpet in 2003. Photo via Getty Images.
There's no denying that bleached brows are one of the most polarizing looks in beauty, right up there with the mullet. And yet, in recent years, they've become surprisingly mainstream, showing up even on the Kardashian-Jenners (much to their fans' distress). Like most, Kim, Kendall and co. have only experimented with the look temporarily, for photo shoots and runway shows like Marc Jacobs. (Jared Leto has repeatedly bleached his for roles, and shaved them so many times that he's repeatedly feared they'd never go back.) The boldest of celebrities, on the other hand, stay committed—most notably Kristen Stewart, though Maisie Williams has recently joined her in embracing the trend. Take a look back at some of the most memorable disappearing brow acts in recent celebrity history, here.