The Wide, Weird World of Merch to Shop This Cyber Monday
From Young Dolph's bulletproof vest to Beyoncé's holiday capsule collection, this is the musician merch to shop for this Cyber Monday.
---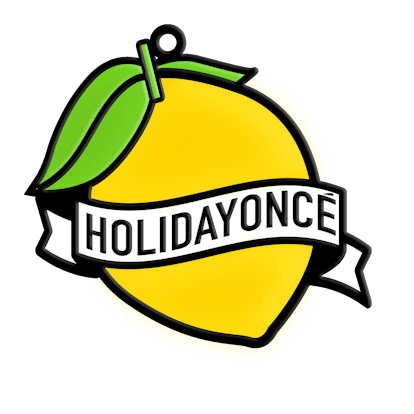 Beyoncé
There is no time better than Cyber Monday to keep an eye out for the merch that you most covet. By now, we're all more than familiar with Justin Bieber's Purpose Tour shirts and Kanye West's Pablo merchandise, which effectively reinvigorated the merch craze not even two full years ago. The merch game extends beyond musicians, too—even Kylie Jenner began selling merch with her mom Kris Jenner's face on it earlier this year, and 2 Dope Queens' Phoebe Robinson and Ilana Glazer recently hopped aboard the merch train as well.
Contemporary merch is no longer only about the typical concert tee or crewneck sweater. The wide world of merch can be quite wacky and unconventional—some musicians have even gone so far as to sell bulletproof vests—and even some of the most conventional merch has an unusual story behind it. From Dua Lipa's satin bathrobes to Beyoncé's holiday capsule collection, this is the musician merch to keep an eye out for this Cyber Monday.
Lana Del Rey
Pop up shops across Los Angeles will sell exclusive Lana Del Rey Lust for Life tour merch this holiday season, and according to her Instagram post, Lana Del Rey claims that "half of the store is going to be vintage and custom made dresses I've worn at shows along the way" November 24 to December 2, with the pop starlet herself showing up for an hour each day.
Young Dolph
Rapper Young Dolph recently released a bulletproof flak jacket on his merch site after recovering from being shot earlier this year.
Dua Lipa
A "New Rules" satin bathrobe, pocket mirror and listick case complete the teen dream's tour merch collection.
Beyoncé
Beyoncé just released her 2017 holiday capsule collection, and it features a line of "ugly" Christmas sweaters and some festive punny shirts that read "Sis the Season" and "Have a Thicc Holiday," as well as "Yoncé" onesies for adults. Bey is also pretty big on ornaments this year. Sis the season, indeed.
Andre 3000 x Anita Baker
A long time fan of Anita Baker, Andre 3000 had a penchant for buying bootleg Anita Baker merch, but he knew the R&B crooner wouldn't be seeing a dime of the profits, so the Outkast rapper decided to make some of his own. He even went so far as to outline his inspiration for designing merch for Anita Baker in an interview with GQ, explaining, "I'm an artist, and I'm buying bootleg shirts of another artist, so I felt bad. So I was like, Maybe, so my conscience feels good, let me try to find an address for Anita and send her a little check. And it'll be a joke, like, 'Anita, I just bought these shirts, I feel bad about it, here's $50.' Then I started thinking, Wouldn't it be great to design a line of Anita Baker tees and present the line to Anita? Maybe she needs some merch."
Aaliyah
Iranian designer Elle Azhdari's new collection with The Fan commemorates the late R&B singer, Aaliyah. The designer's previous line with The Fan included jackets that were an homage to Andy Warhol's Interview magazine covers.
Princess Nokia
Purchase of Harlem rapper Princess Nokia's vinyl album 1992 Deluxe includes a multicolored drawstring bag and stickers that match the rapper's animated aesthetic.
Related: The Ultimate Holiday Gift Guide: 155 Gift Ideas from Martha Stewart, Lily Aldridge and Other People We Love
The Official Martha Stewart Holiday Handbook