You Will Not Be Seeing Royal Nudity on The Crown, According to Vanessa Kirby
Princess Margaret's sex scenes are "respectful."
---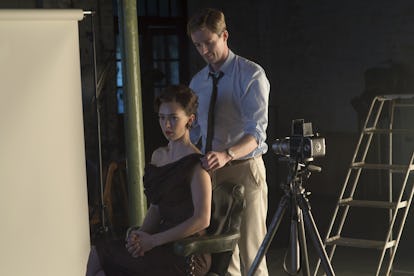 Alex Bailey/Netflix
Although Vanessa Kirby is woefully underused in the new season of The Crown, Princess Margaret's storyline is still one of the juiciest of the hit Netflix show. Without spoiling too much, the new episodes show Queen Elizabeth II's younger sister slowly but surely getting over last season's lover, Peter Townsend, by getting under a new guy: subversive photographer Antony "Tony" Armstrong-Jones.
As steamy as the new duo's sex scenes are, however, and though other characters are shown in the nude, neither Margaret nor Tony ever fully strips down for the camera. During a recent Netflix press day, Kirby explained why that is. "We had a big debate on whether to show royal boob or not. We decided they don't want to see royal boob, thank God," she said, according to HelloGiggles. "There was originally a sex scene between Margaret and Antony that was supposed to be really important for her to finally meet her man, come together with him. It wasn't raunchy at all in the end, it was respectful."
Kirby also spoke to The Hollywood Reporter last week about how the Emmy-winning show's cast and crew decided whether or not to show "royal boob" on The Crown. "We were totally open to it to begin with," she said. "We didn't have much screen time to show what [Margaret and Tony] are actually like together, now that they're together. It was really important that the sequence of them having sex, in whatever capacity, really represented what their relationship was like, and so we wanted to put all the different elements in with the playfulness and that they were matches for each other and the vulnerability with her feeling like, 'Oh my God, my heart's on the line and I think you're amazing and I just want you to love me back as much as I love you,' as well as the sexuality and sensuality."
She continued, "I read a lot about how matched they were as sexual partners and how intense that was at the beginning. The nudity, we then thought we don't need to tell that story, in a way, and that maybe it would be better represented in me throwing my shoes at him in the face or him grabbing me or me slapping him, and it became more about that. But we did have nipple covers. They were on high alert. They were on standby."
We're sure the Queen will be pleased to hear that.
Related: Olivia Colman, The Crown's New Queen Elizabeth II, Is a Seasoned Pro at Playing English Monarchs
The 12 Royals You Should Already Be Following on Instagram