Selena Gomez's Mom, Mandy Teefey, Has Made Her Final Statement About Her Daughter's Relationship With Justin Bieber
Mandy Teefey has made another statement regarding her daughter's relationship with Justin Bieber.
---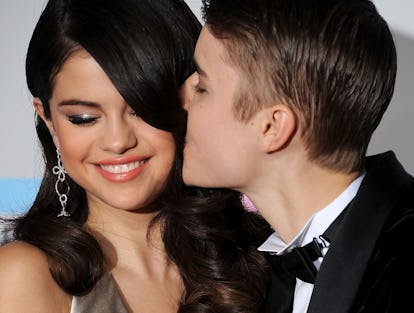 VALERIE MACON/AFP/Getty Images
Selena Gomez's mom, Mandy Teefey, has made headlines in recent months due to comments about her daughter—specifically, Gomez's decision to reunite with ex Justin Bieber.
In January, Gossip Cop caught up with Teefey, and she told the reporters that she was "not happy" with her daughter's up-and-down relationship with Bieber, but she did acknowledge that Gomez is the one making her own, grown-up choices on the matter, and that she wants her to feel autonomous in her decisions, "as long as she is happy, safe, and healthy," according to the interview. "Every mother and daughter have disagreements," Teefey said at the time.
But that's the last you'll hear about the subject from her.
According to an interview with E! News, Teefey has put a moratorium on answering questions about what is going on with her daughter's romantic relationships. You won't be getting any information out of Gomez's mom any time soon because, as Teefey explains, they "don't talk about it."
So whether Gomez and Bieber are on a break or broken up for good, it doesn't look like Teefey will be the one to confirm. In fact, she asserted in the interview that if anything newsworthy was going on between the two, everyone else "would know before I did."
Meanwhile, it does appear that Gomez and Bieber's rollercoaster of a relationship has finally come to a halt. Bieber is reportedly still "hanging out" with Baskin Champion—the 22-year-old model and acquaintance of scion turned actor Patrick Schwarzenegger—and attending SoulCycle classes, while Gomez appears to be focused on wearing statement T-shirts and going to pilates.
Related: Selena Gomez's Mom Tried to Convince Her Not to Work With Woody Allen